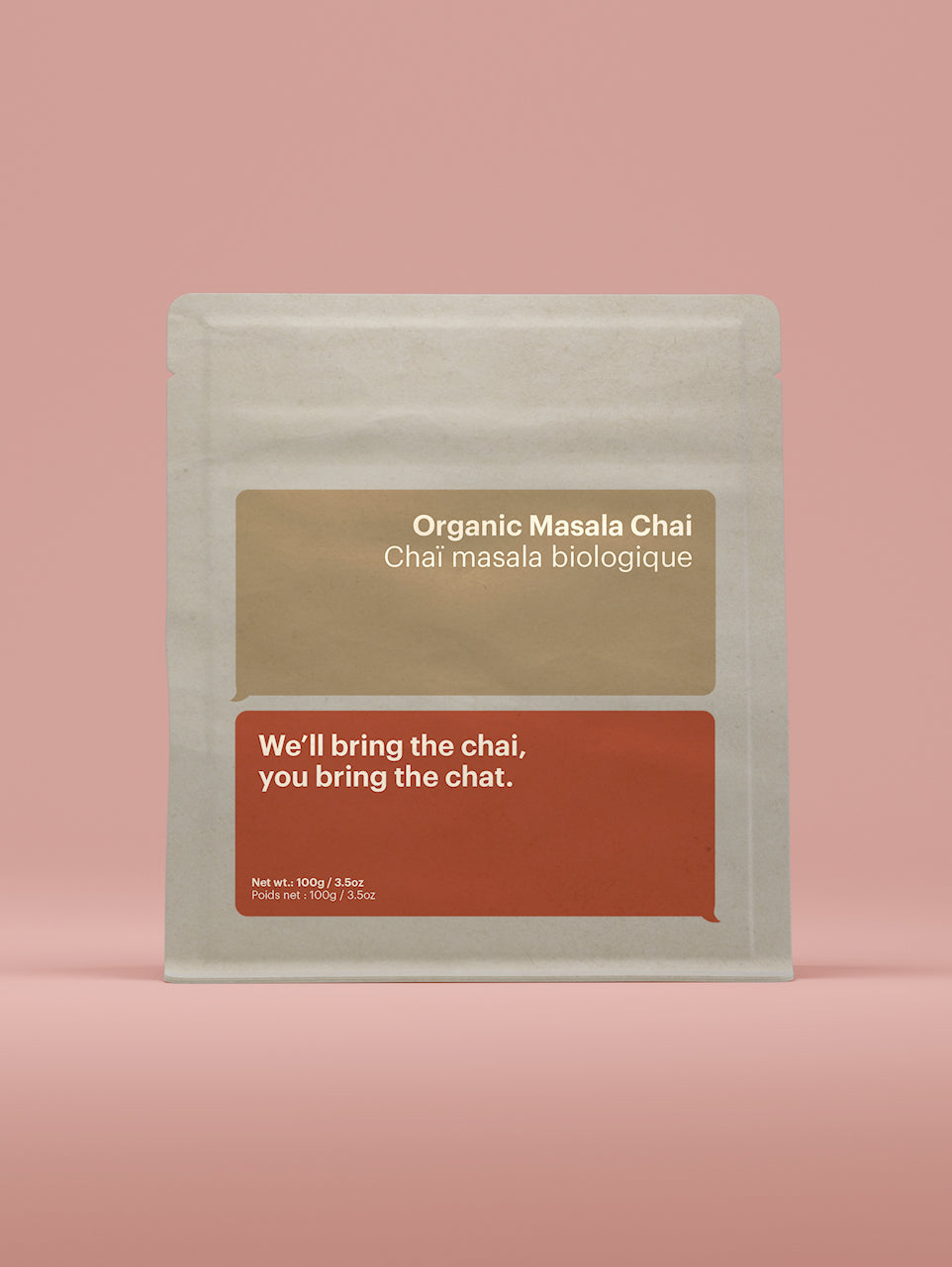 Organic Masala Chai
---
Spice up your tea routine with our loose leaf Organic Masala Chai, a bold and aromatic blend of black tea, cinnamon, cardamom, and ginger. Best enjoyed brewed in milk with a spoonful of honey, this rich tea will warm your senses and transport you to the bustling streets of India.
Ingredients: Organic black tea, organic fennel, organic ginger, organic cinnamon, organic cardamom, organic star anise, organic nutmeg, organic clove, organic black pepper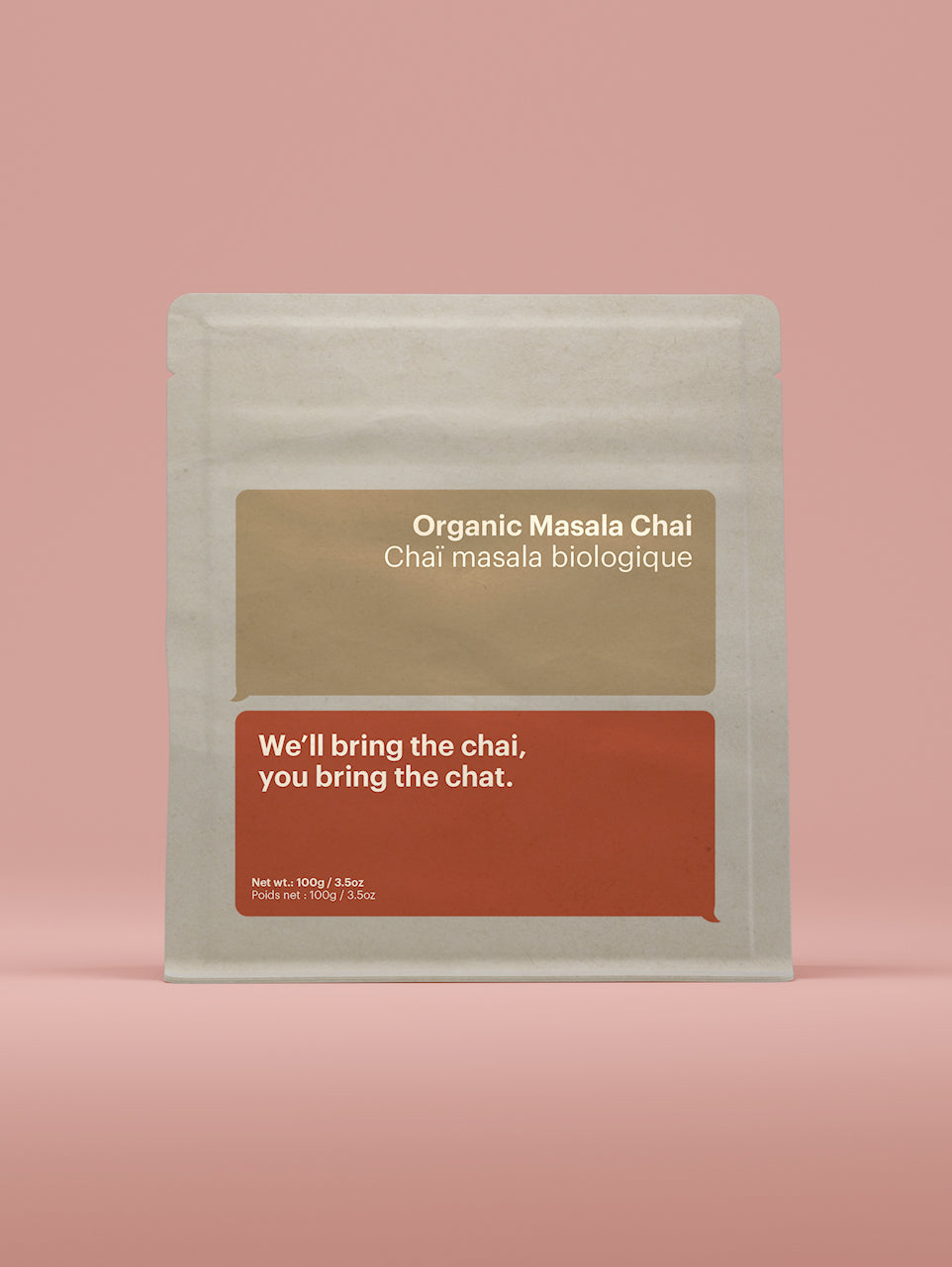 A simple guide to great tea
Step 1
Add 1 heaping teaspoon of Habit tea to your cup.
Step 2
Boil water to 203°F / 95°C.
Carefully sourced ingredients for tea with a positive impact
As well as using compostable packaging, our teas are all certified organic by USDA, Pro-Cert, Canada Organic, and JAS.
We buy our tea directly from our farmers, ensuring they get a living wage and a good working environment.
Our tea is organic, which means it's better quality. Non-organic is tea heavily sprayed, so drinking Habit is better for you and the environment.
This product is rated 4.9 of 5.0 stars.
It has received 61 reviews.