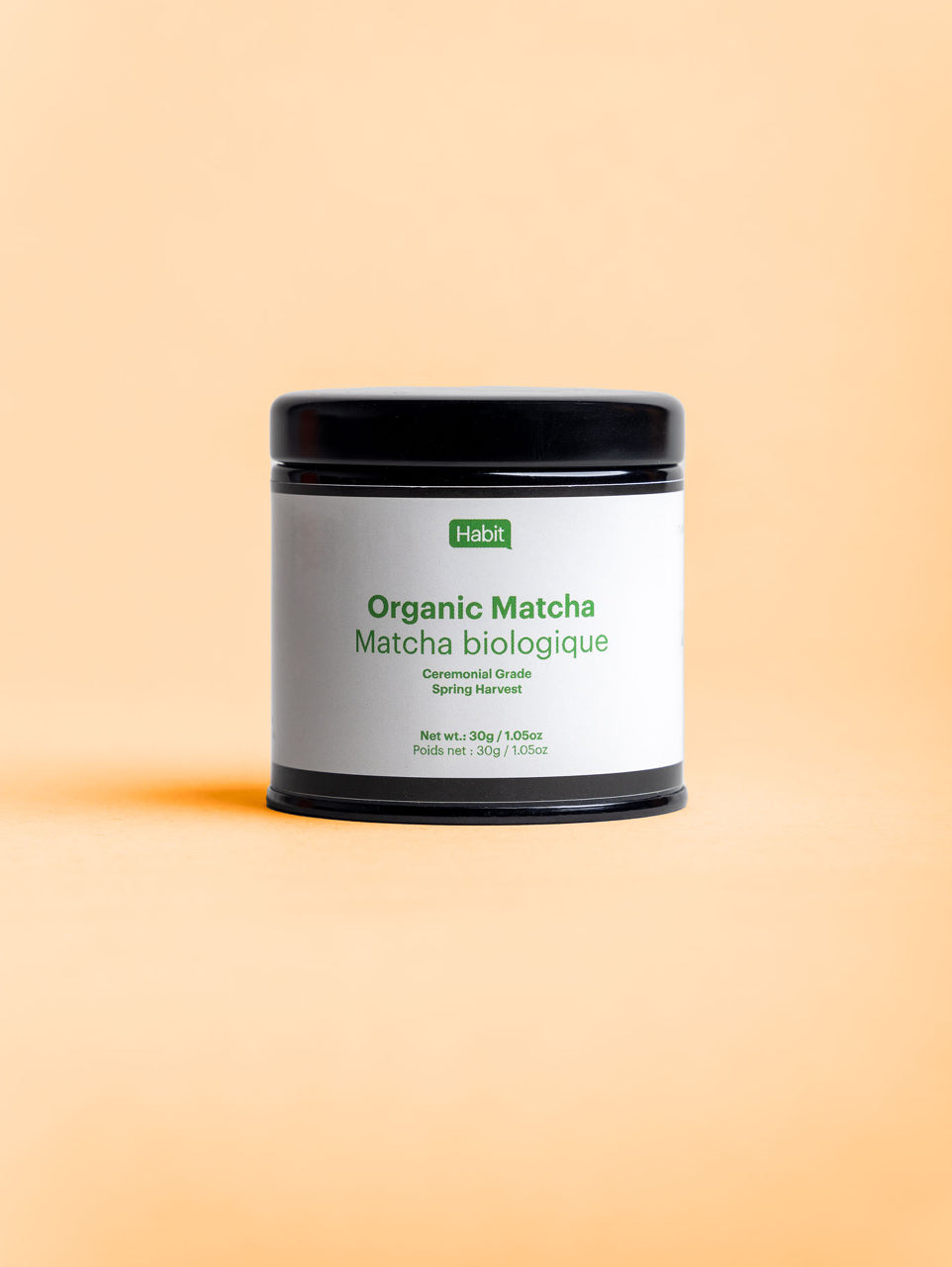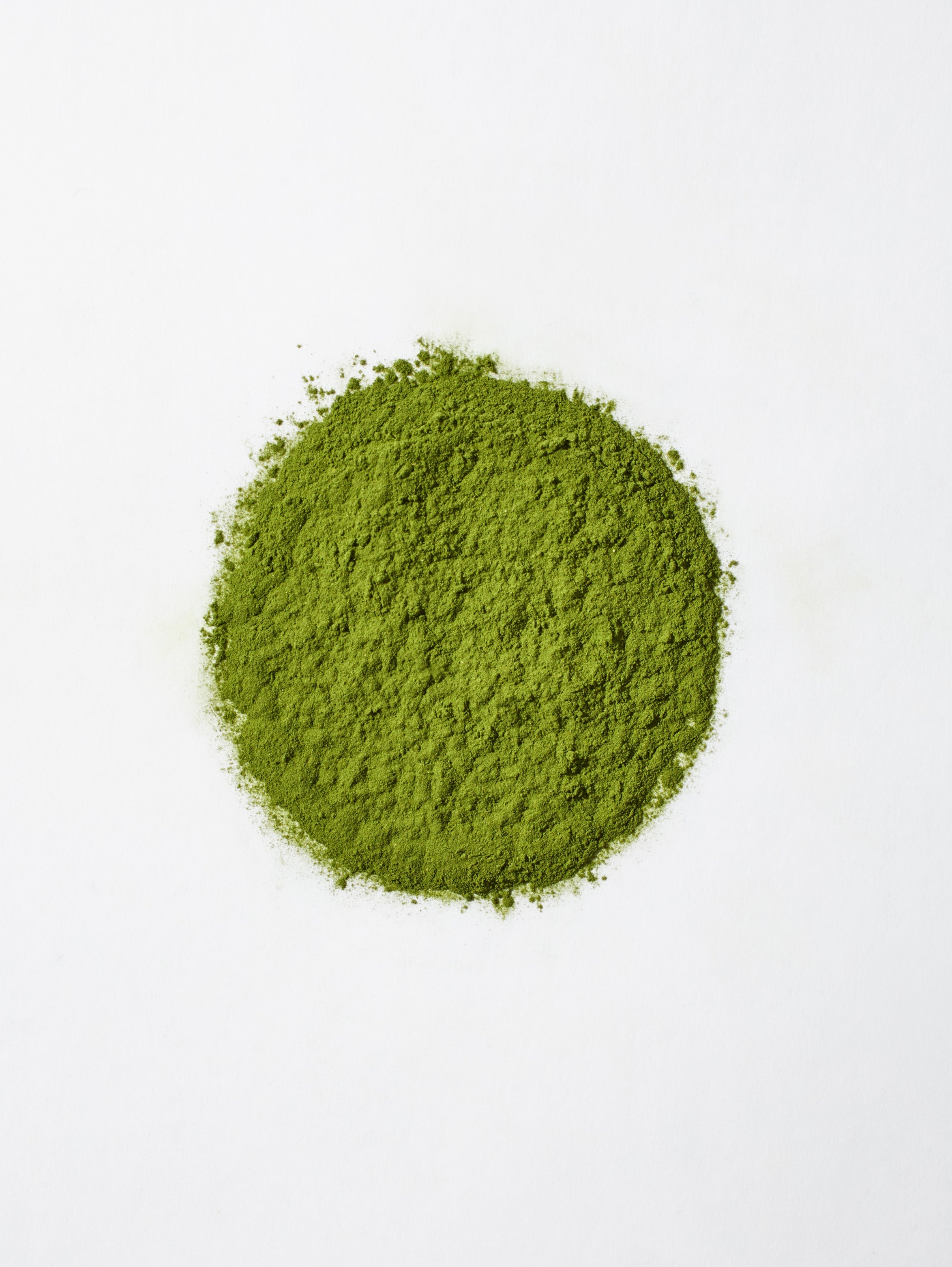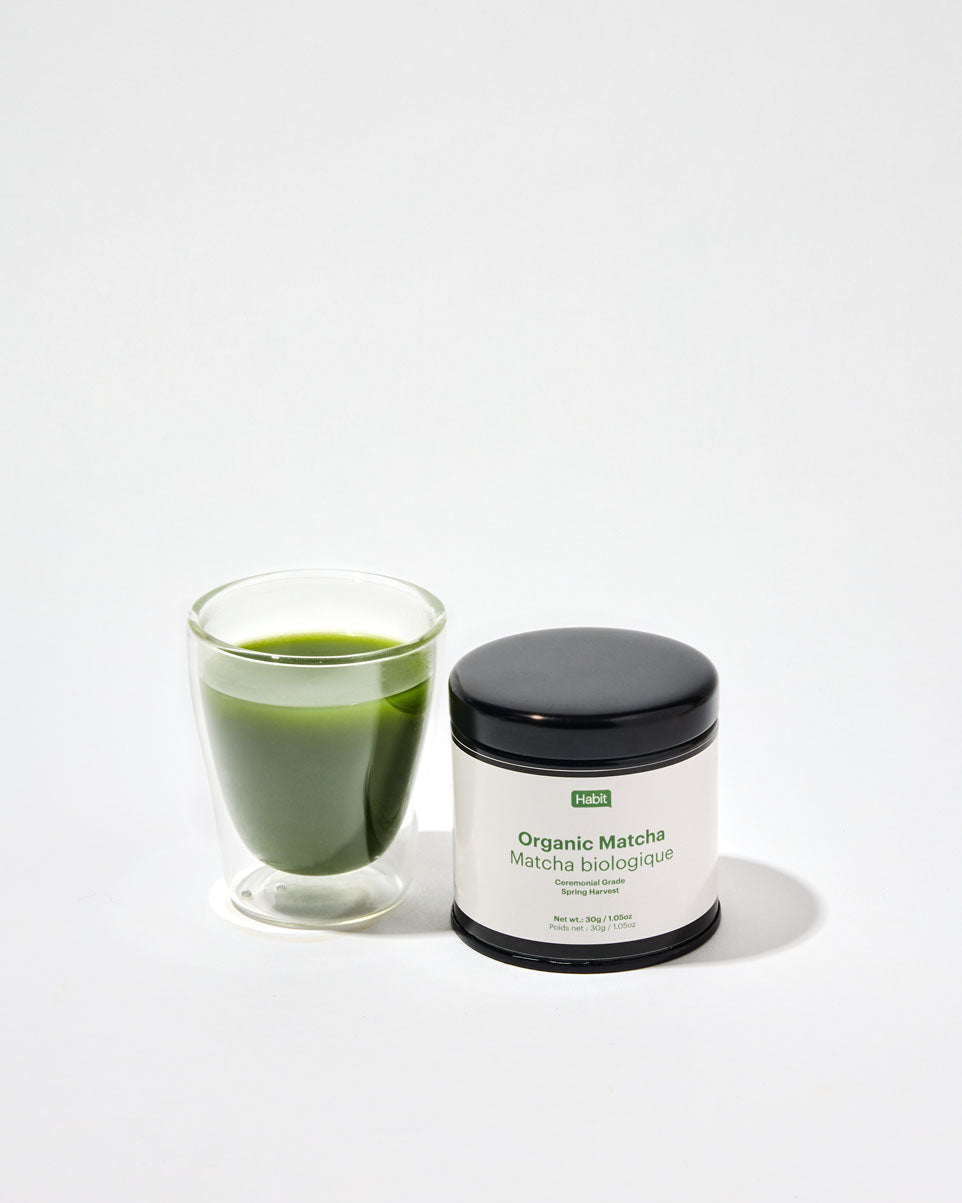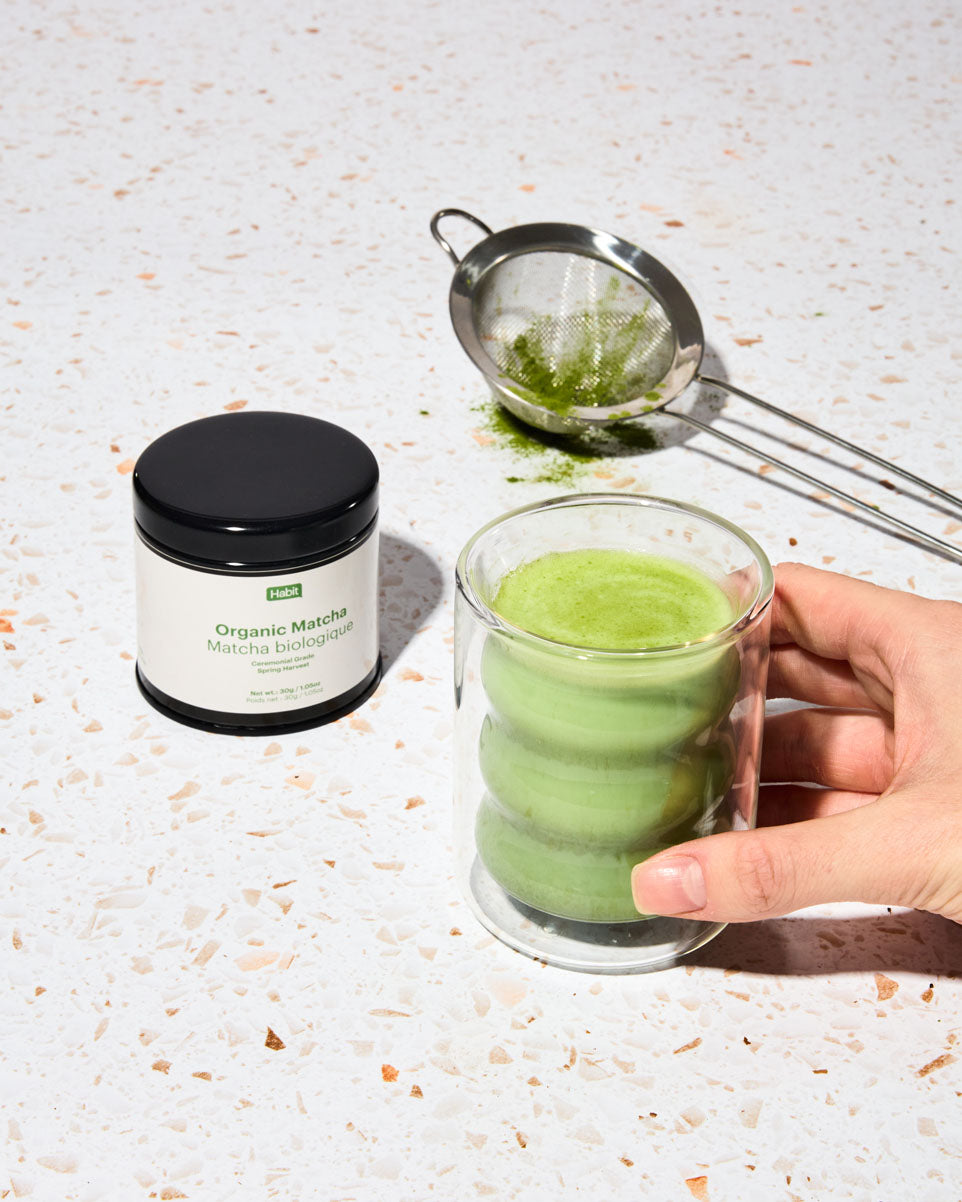 Organic Matcha
---
Energize your day with our ceremonial grade premium Organic Matcha, a finely milled green tea powder sourced from Japan. Good for you, it's rich in antioxidants and offering a natural energy boost, our matcha is perfect for traditional whisking or blended into smoothies and lattes. Experience the vibrant green color and exquisite taste of this revered spring harvest tea.
Free Shipping on all orders over $100
(US and Canada shipping only)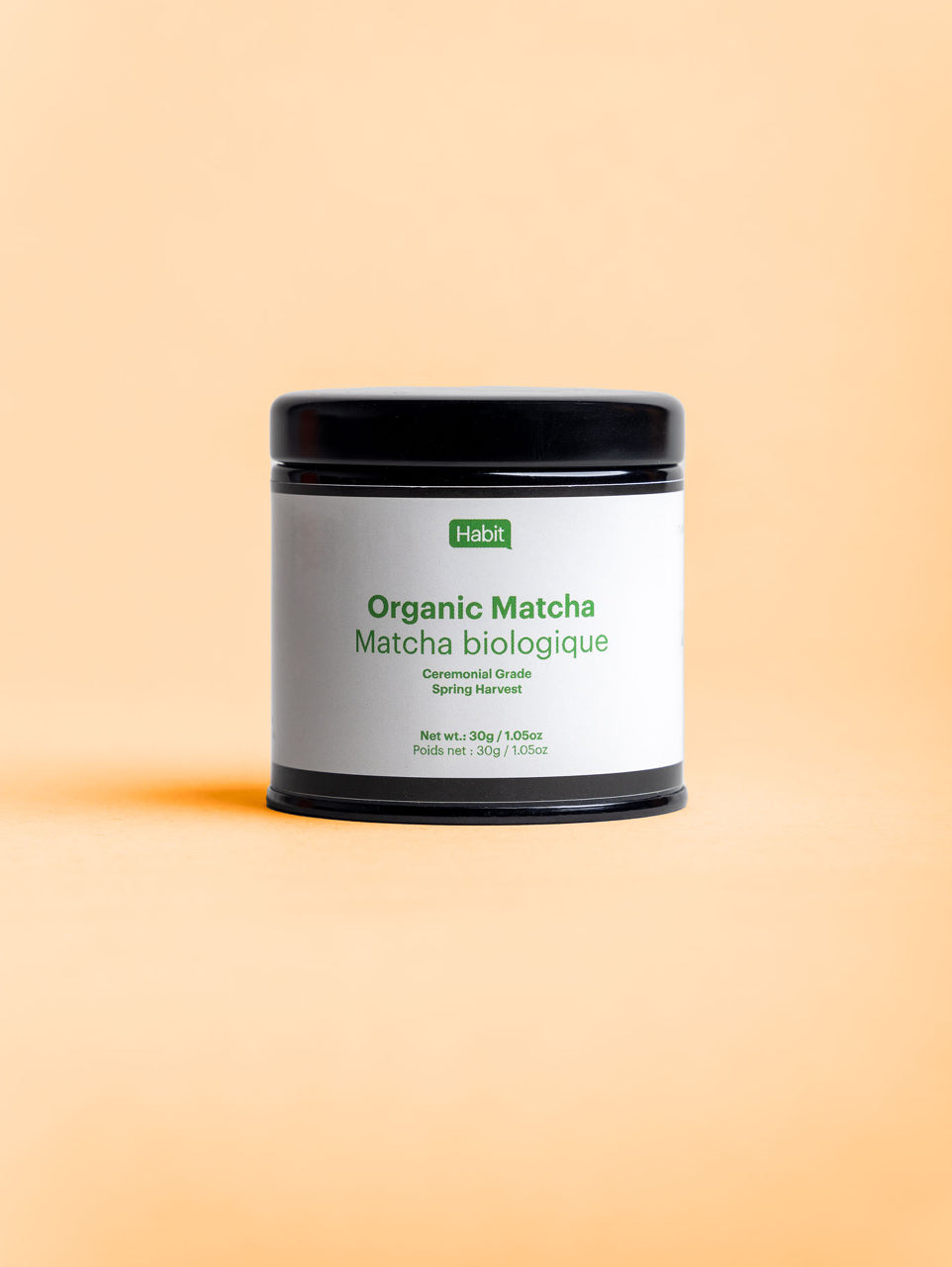 A simple guide to great tea
Step 1
Add half a teaspoon of Habit matcha to your cup.
Step 2
Heat the water to 176°F / 80°C.
Step 3
Pour in 1 to 2oz of hot water and whisk.
Step 4
Top up with hot water or milk.
Carefully sourced ingredients for tea with a positive impact
As well as being packaged sustainably, our teas are all certified organic by USDA, Pro-Cert, Canada Organic, and JAS.
We do everything possible to ensure each part of our production uses suppliers with high ethical standards.
We've searched high and low for the best ingredients, and delicately balance them to make our unique blends.