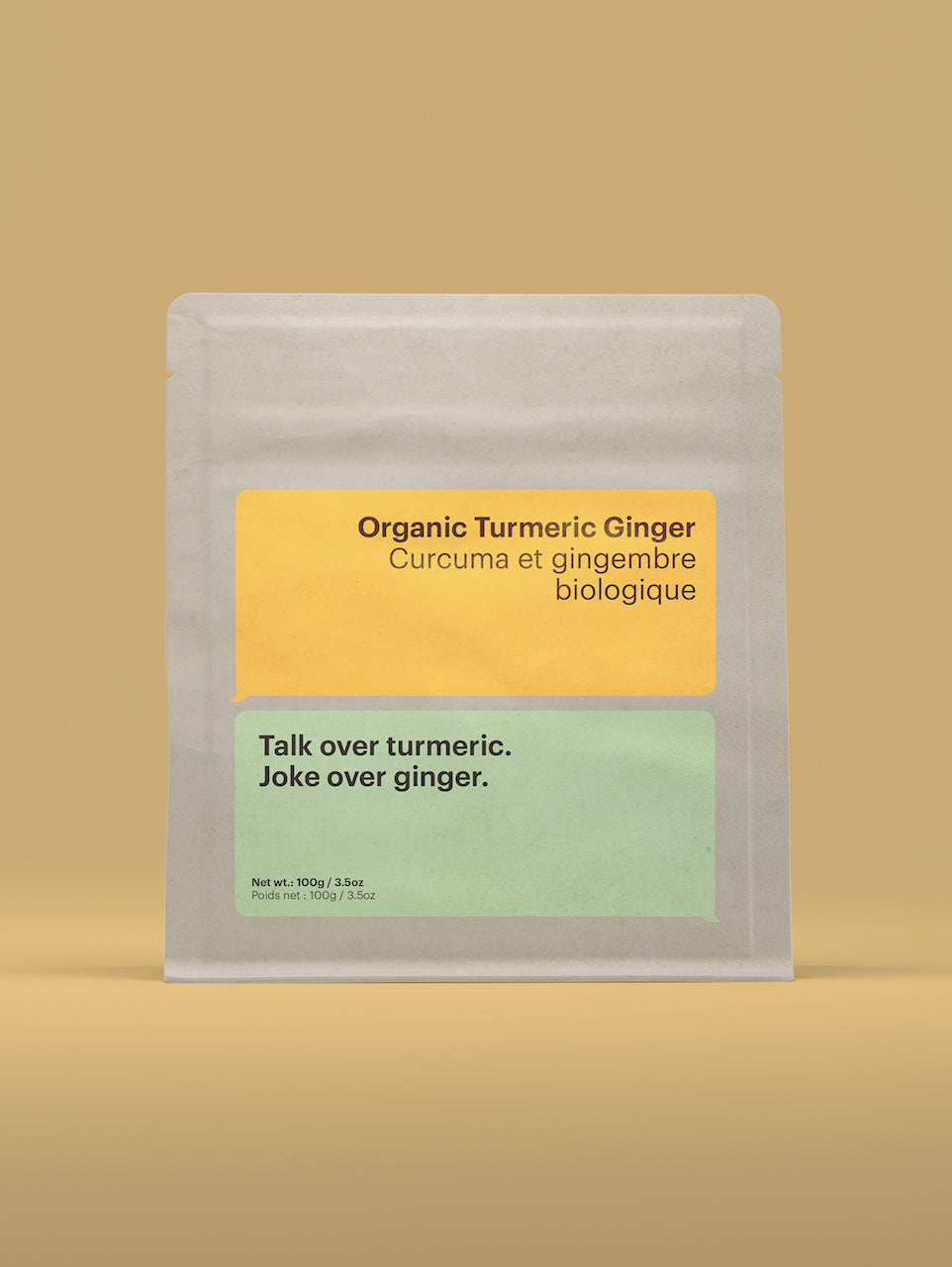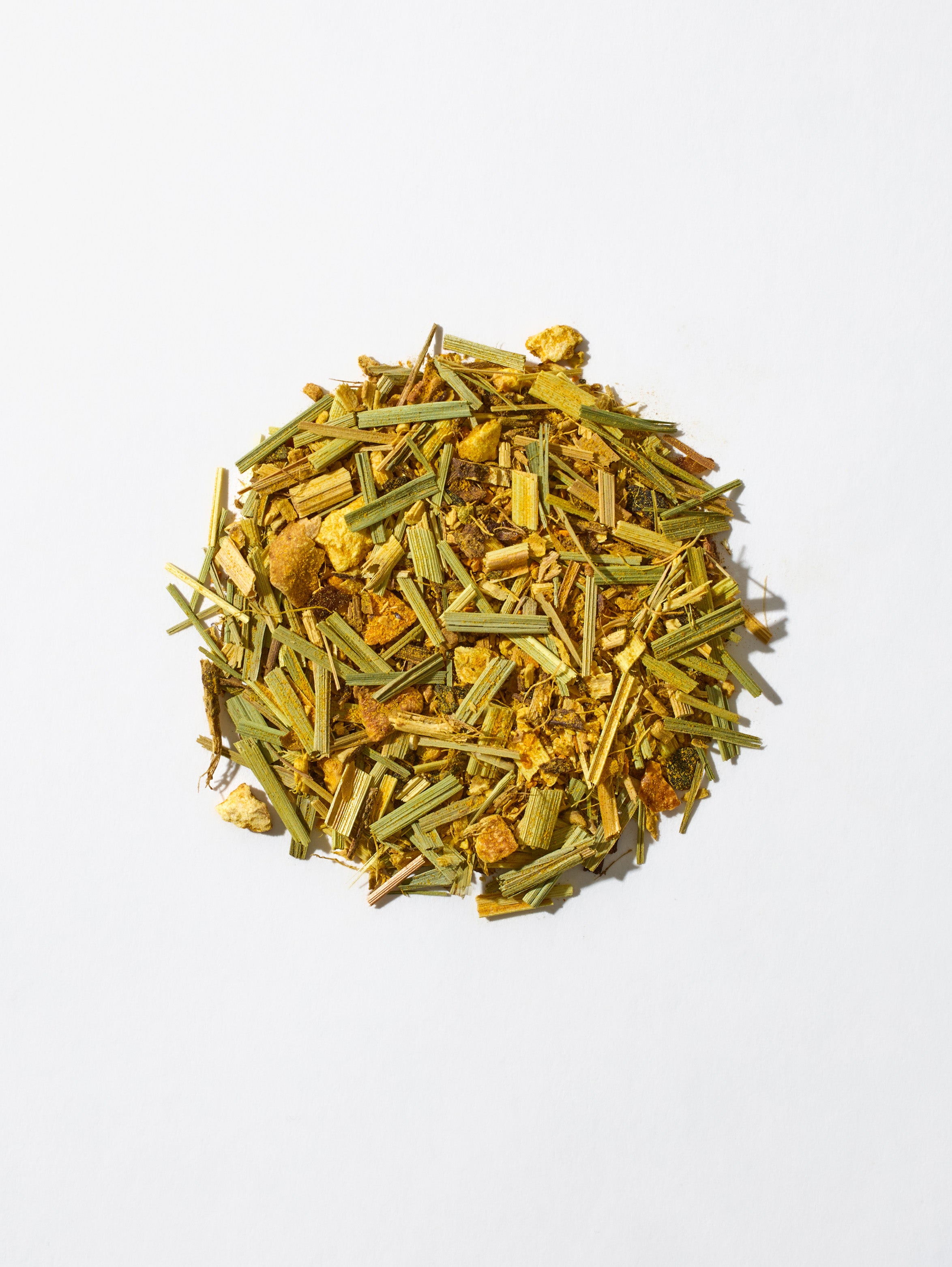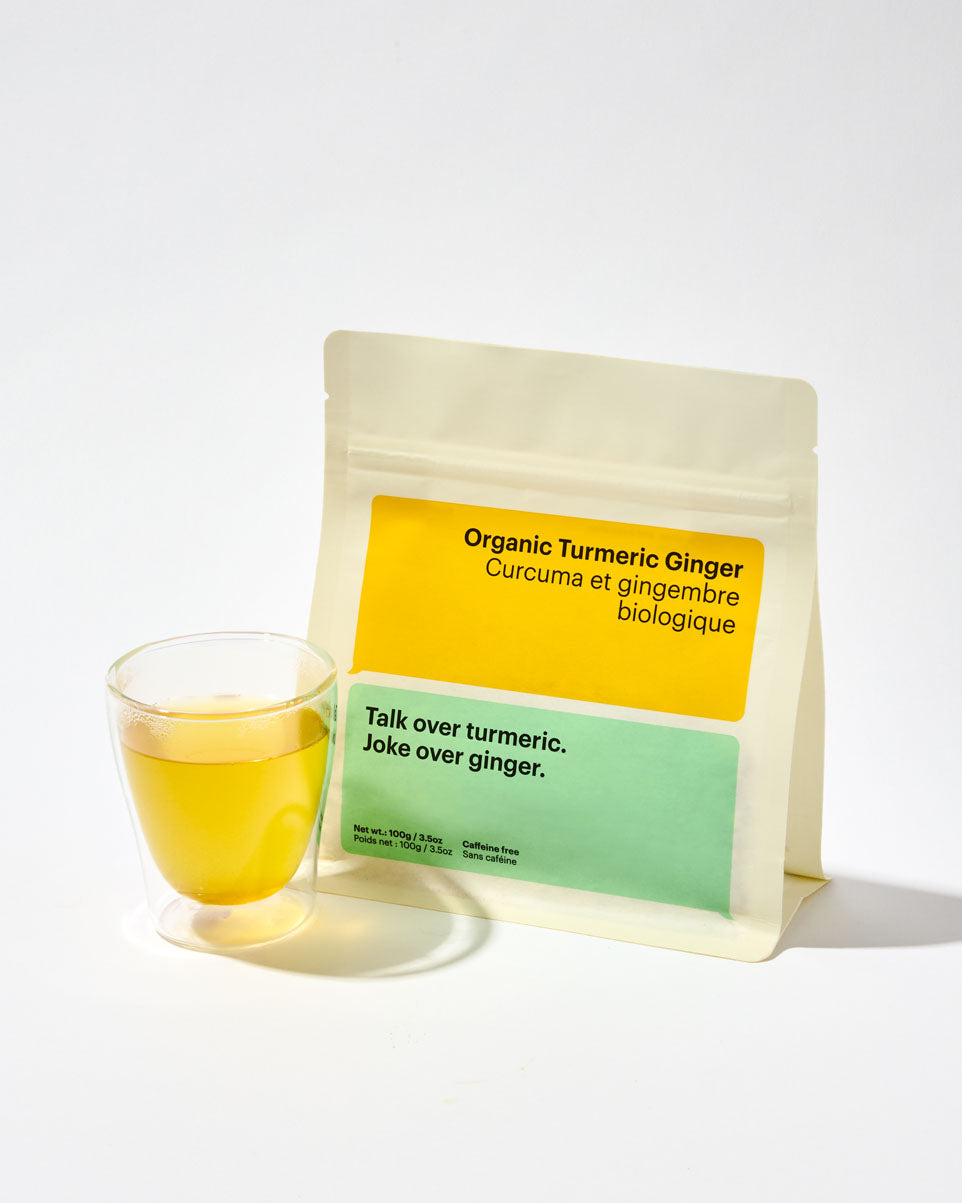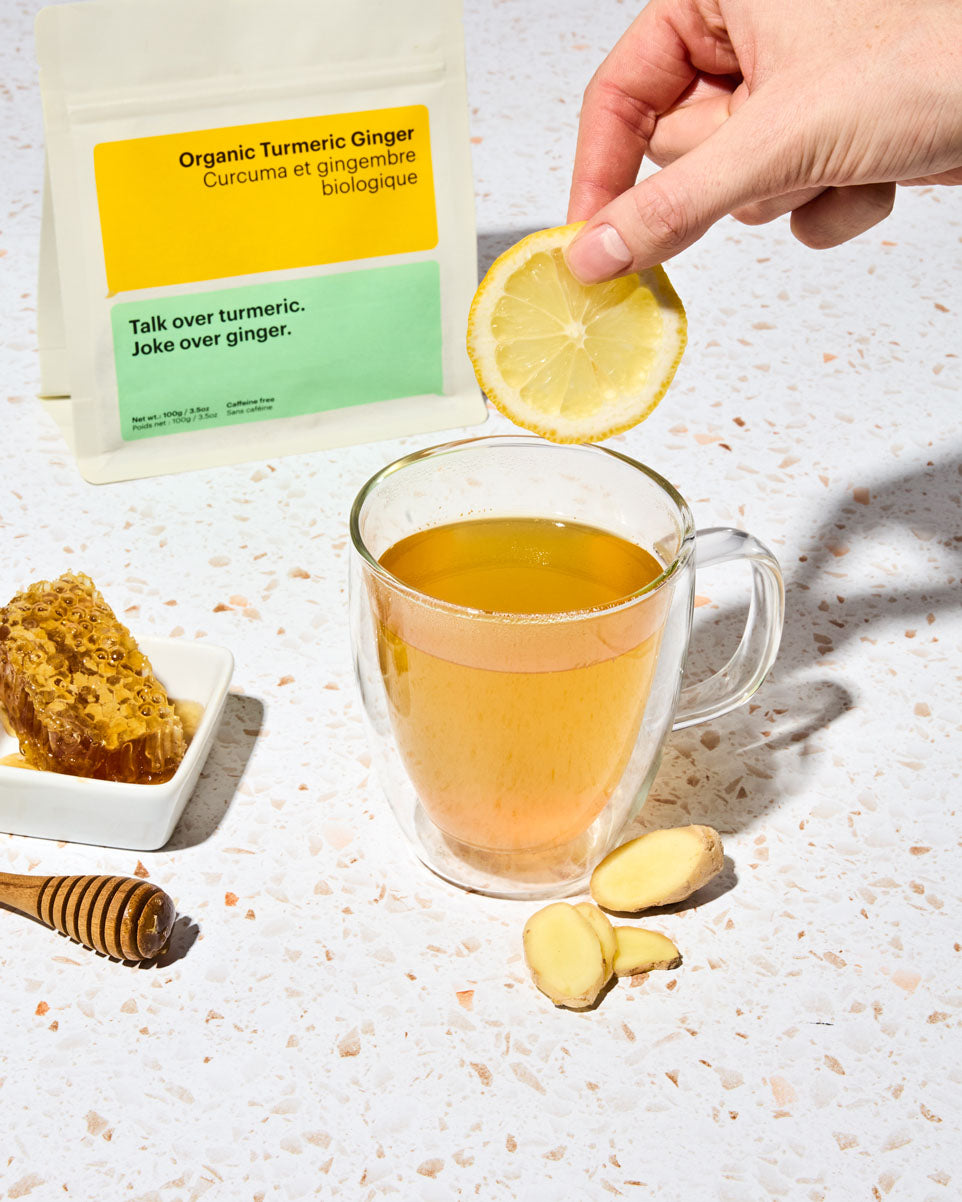 Organic Turmeric Ginger
---
Boost your wellness with our invigorating loose leaf Organic Turmeric Ginger tea. A vibrant blend of golden turmeric, zesty ginger, and tangy lemongrass, this herbal infusion is perfect for sipping throughout the day. Enjoy its delightful flavors and feel rejuvenated with every cup.
Organic turmeric, organic ginger, organic lemongrass, organic lemon peel, organic licorice, organic orange peel
FREE Shipping on all orders over $100
(US and Canada shipping only)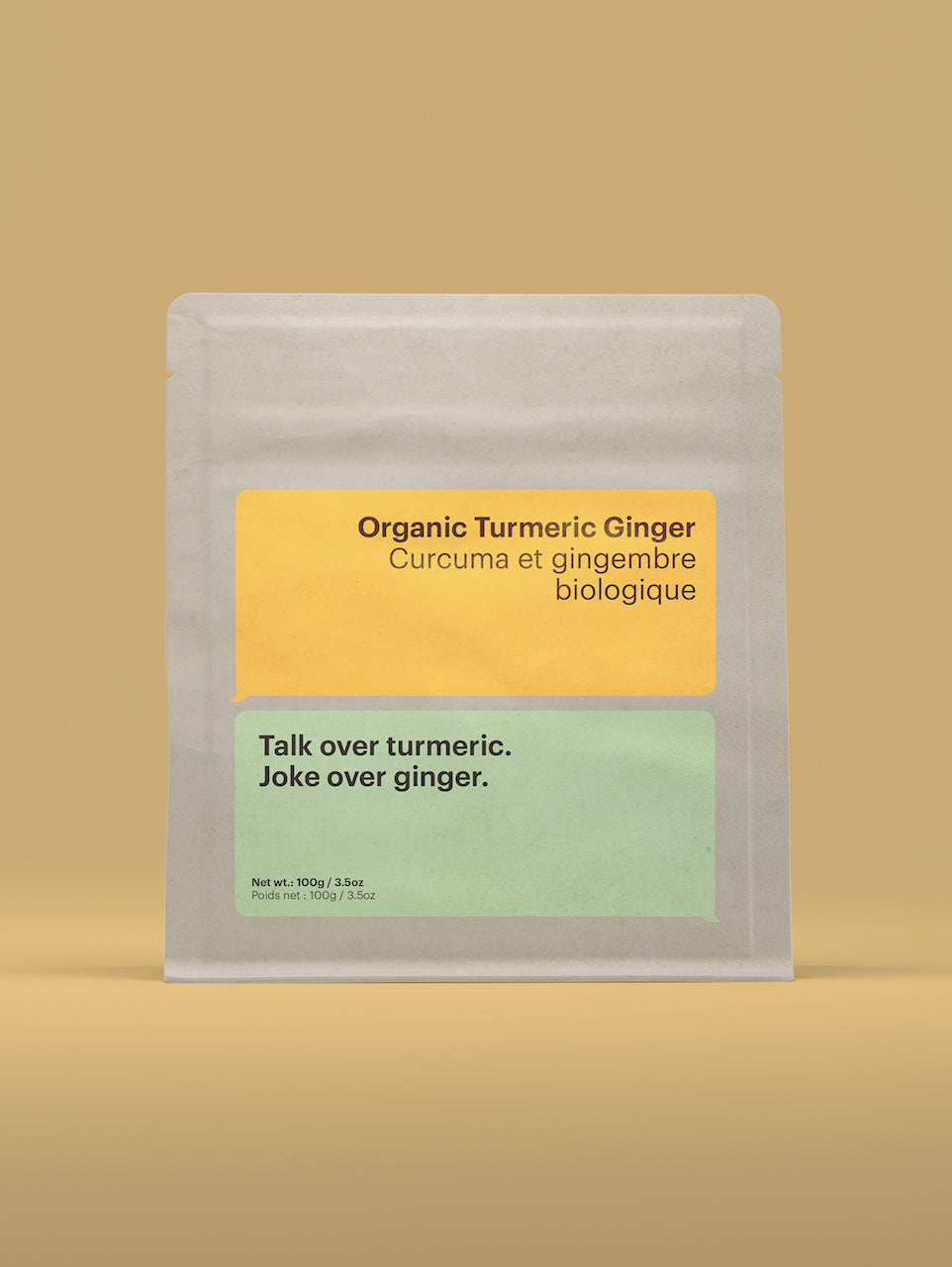 A simple guide to great tea
Step 1
Add 1 heaping teaspoon of Habit tea to your cup.
Step 2
Boil water to 203°F / 95°C.
Carefully sourced ingredients for tea with a positive impact
As well as using compostable packaging, our teas are all certified organic by USDA, Pro-Cert, Canada Organic, and JAS.
We buy our tea directly from our farmers, ensuring they get a living wage and a good working environment.
Our tea is organic, which means it's better quality. Non-organic is tea heavily sprayed, so drinking Habit is better for you and the environment.